Vegan Protein
Sku

#6000001496
MONAT Vegan Protein
This deliciously smooth blend of plant proteins and superfoods helps to support the daily protein requirements of an active lifestyle.*
FEATURES
A creamy, deliciously vanilla vegan protein that assists in achieving the daily protein requirements of an active lifestyle by supporting post-workout recovery, a leaner body mass, and healthy weight in combination with diet and exercise.* This dynamic formula provides an essential combination of amino acids that equal the protein-synthesizing power of an animal protein in a completely vegan formula.*
BENEFITS
• Twenty grams of satisfying protein, with zero grams of sugar† and only 100 calories per serving
• Silky-smooth, grit-free texture with a delicious natural vanilla flavor
• Mixes easily with water, plant milk or as the base of your favorite smoothie recipe
INGREDIENTS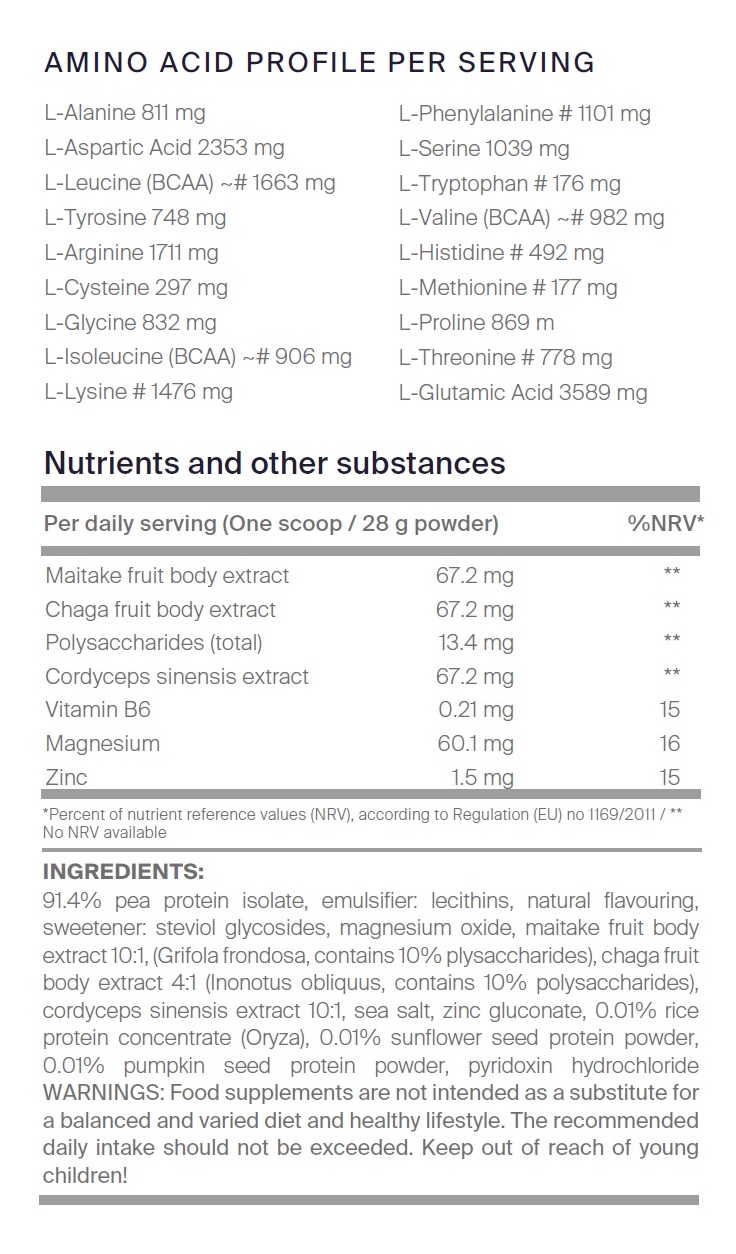 † Not a low-calorie food
*These statements have not been evaluated by the Food and Drug Administration. These products are not intended to diagnose, treat, cure or prevent any disease.
View Details
Reviews
Maylenny/ gioconda
ME ENCANTA!
me encanta la proteina no solo me sirve para mantenerme energesada pero me encanta que puedo incluirla a mi diario vivir ya que es facil de preparar.
View Details
Amy
THE BOMB
By FAR The best protein powder I have ever had. It taste delicious and doesn't upset my stomach one bit. My body is looking leaner and leaner every day!!
View Details
June A
Love this protein!
I drink this every am with Monat greens and collagen added. Best way to start the day!
View Details
Anna
BEST PROTEIN
I have been so picky with proteins and how they taste but I can CHUG this one because it tastes so good. I drink this after my workout and helps me get my protein goal in!
View Details
Jacqueline
Smooth Easy Drinking Protein Powder
Love this protein powder! It's not gritty at all. It blends beautifully in almond milk and water. I use it for my pre/post work out drink. And, it's only 1 Weight Watchers point for a full scoop.
View Details
chenoa
Best Protien Powder Ever!
This is by far the best portion powder I have ever had! So yummy!
View Details